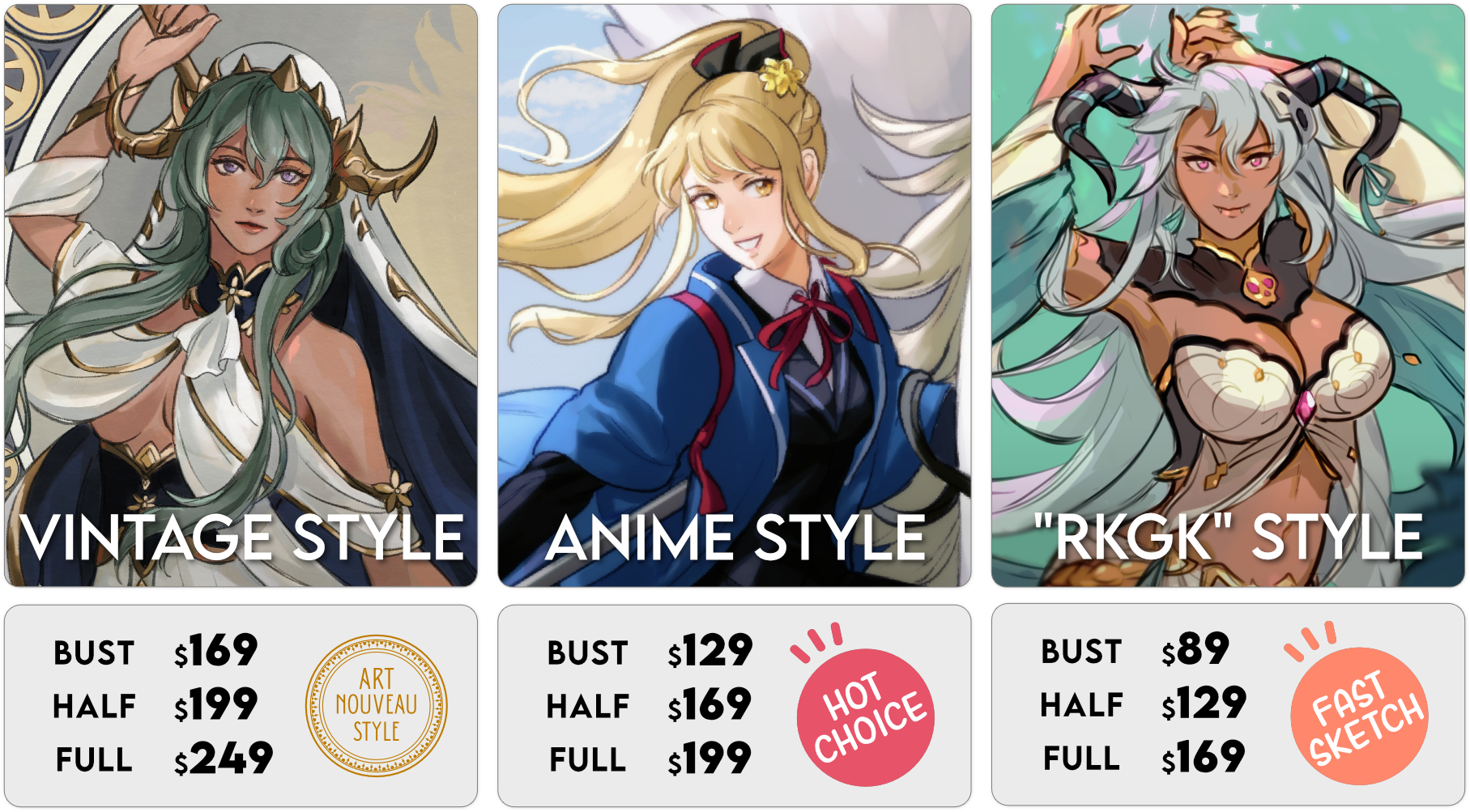 COMMISSION STATUS: Accepting waitlists
Waitlisted: 4 people
Current slots: 8/8 slots 
How my commission slots work
I will be using a modular system to categorize commissions in order to lessen the risk of burnout from doing large pieces each time. This means different artworks will take up different amounts of slots. Below are some examples:

(I) 1 slot
Anime-style simple bust or simple half body, sketch style simple bust or half body with minimal details, simple chibi, 3-6 emotes

(II) 2 slots
Half body vintage or anime-style artwork with some detail, full or half body sketch style with some detail, multiple chibis with props

(III) 3 slots
Full body vintage or anime-style artwork with details, background and multiple people, involved concept, full bodies of horses or very intricate subject matter

Other artists and creators can use this system as well and adapt it to their own needs if they wish! I just came up with this while I was on a walk.

Guidelines