🆕 PREORDER: Aiba/Mizuki Charm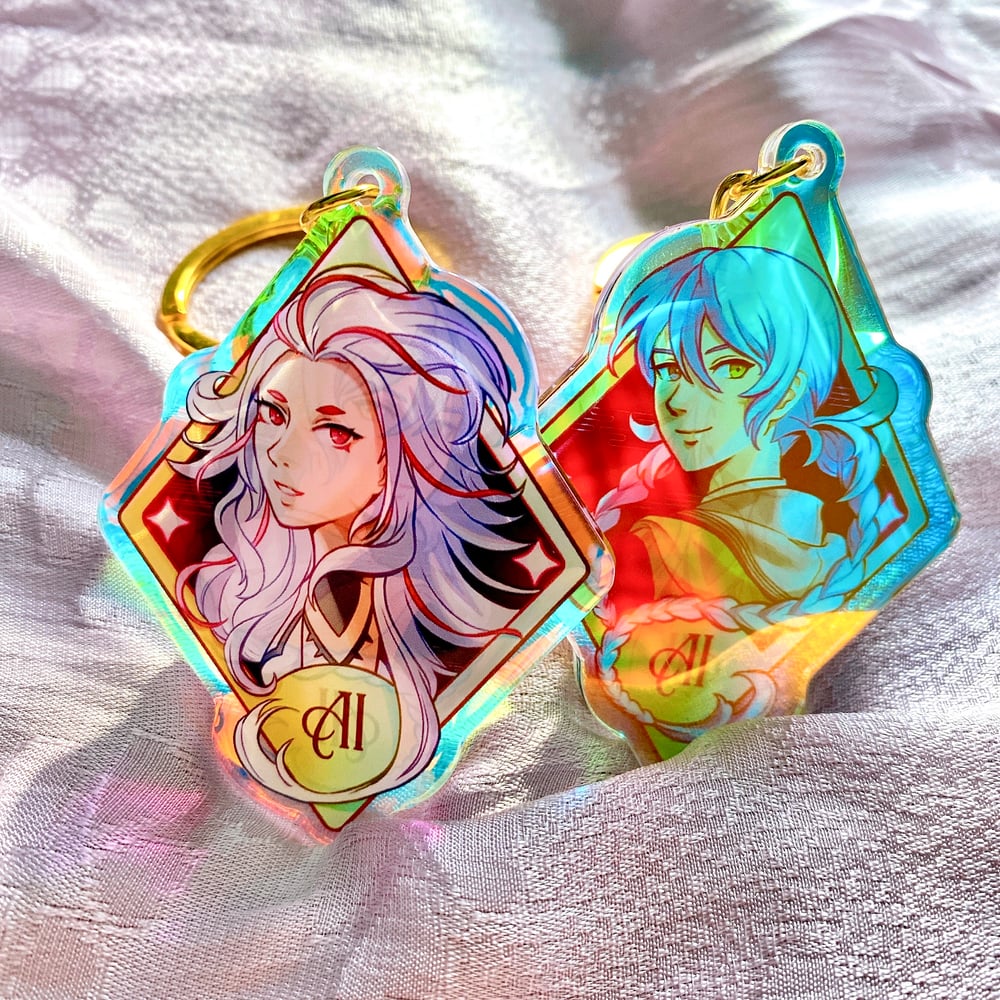 A double-sided holographic acrylic charm featuring the AIonic duo, Aiba and Mizuki, from AI: THE SOMNIUM FILES.
Due to the nature of the opaque holographic material, the back design with Mizuki is affected by certain lighting conditions.
This charm comes with a protective blue peel to protect it from scratches during shipping. Please remember to peel it off gently!
Preorders will get a free "Please play AI: The Somnium Files" bumper sticker!
Dimensions:
Height: 2.5" / 6.3cm
Length: 1.9" / 5cm
Width: 3mm